Why I made a plain text website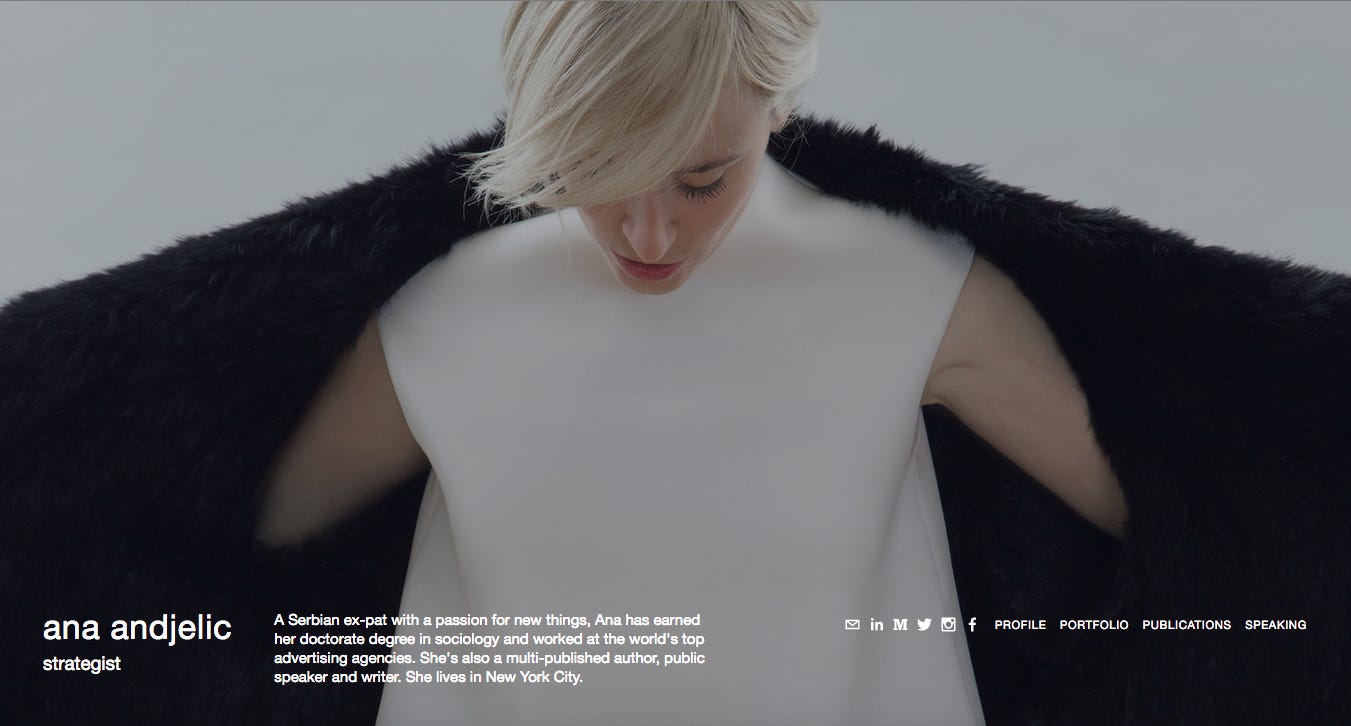 I made a new website. I wanted it to be simple. I have a fatigue of all the fancy designs, parallax scrolling, slideshows, templates designed by someone else and deep, multi-layered navigation. My inspiration for the site was Web 1.0 and linear, text-based pages.
I did not see a reason why any of the pages aside of the cover page should feature anything but plain text. My intention is to convey information in a straightforward, quick manner that is easy to read that gets visitor straight to the core of my site's purpose — my professional bio, my work, my articles or my conference presentations.
This same logic applied to my profile and portfolio pages. With the portfolio page, I decided to keep the same visual language as with the other pages. I have seen too many portfolio pages with logos or campaign imagery on them. It's a stereotype. My intention was to avoid anything but facts, literally black on white. The outcome is a simple list of brands I worked with and deliverables I was responsible for. I prefer to let the actual work speak for itself.
My profile page is also plain text. Because the medium of text is so bare and the actual content has nothing to hide behind, I had to work on what I wanted to say a bit more. It had to be well written.
I like to think that clarity, starkness and no-nonsense quality of the plain text format communicates something about myself and my work. Form is function. It is also something that sets me apart.
I am not afraid to go plain. I believe that the best stories are the simplest ones. Just like here on Medium.