Discover more from The Sociology of Business
A global analysis of how changing values change business.
Over 26,000 subscribers
Why Every Brand Should Be Watching the Emerging Beauty Industry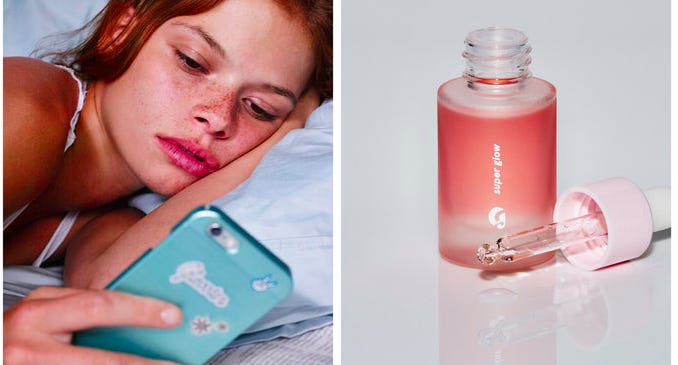 "Is it going to look good in a selfie?" The answer to this question can make or break a modern brand. With good reason, too: the way a product is going to be discovered, shared, talked about and bought is today more important than the product itself.
Modern beauty brands figured out that, as long as they have a Good Enough product, distribution is the most important part of their brand-building strategy. They win by offering a killer end-to-end experience that customers repeatedly want and that they keep telling others about.
Distribution in the age of the internet doesn't mean just a sales channel. It means every experience that will help the product spread. It can be packaging worth Instagramming, a tight community of die-hard fans, dialogue-inspiring content, a strong feedback loop or a beautifully photographable store.
Beauty is well positioned to lead experimentation in the modern brand building. It is an inherently experiential category. It is very welcoming to new technologies. It is currently in high demand.
The global beauty market is predicted to grow from $432.7 billion in 2016 to $750 billion by 2024, according to Inkwood Research. In the U.S., Retail Dives notes that beauty specialty stores grew their market share from 12 percent to 14.3 percent in 2016. NPD Group found that online growth has been massive in the sector, and Forbes estimates that there are at least 40 beauty startups founded by women, making the $455 billion in sales.
Birchbox reached profitability in April of 2017 and Glossier is expanding to Canada, the U.K. and France. Beautycon is now as popular as Coachella.
Regardless of this consumer demand renaissance, new female-led beauty brands built their business culture and practices in a manner that eludes many other companies and categories.
They are audience-focused and feedback-driven. Their founders are intimately involved in consumer conversations and regularly spend several hours a day directly engaging with customers via Instagram and other social media channels.
Glossier created a Slack channel to feed direct customer insight into product decisions. Thanks to this consumer obsession, they came up with transgender beauty products, extended shade range into darker tones, introduced all-natural skincare and developed hyper-personalized products.
Beauty newcomers also do not prescribe or dictate how their customers should look and feel. They empower their customers to look and feel however they want.
Glossier You, a new perfume from Glossier, aims to make its wearers smell like a "subtly improved version of their already-fragrant selves," according to The Cut. Rihanna's Fenty Beauty, Kylie Cosmetics and Milk Makeup all shift their focus from the products they sell to the people who wear them and what they do in their lives. In the process, they actively reinvent the role of beauty in society and culture.
If products are tangible expressions of our socio-cultural currents, then beauty — more than any other industry — embodies a diverse, inclusive, nimble and empowered space.
Modern beauty brands own their media. By emphasizing the overall social experience of discovering, buying and using the product, they make referrals and sharing the core part of the product experience.
Seventy percent of Glossier's online sales come from peer referrals. This isn't surprising: Glossier's packaging, a plastic pouch for products and stickers are made for Instagram. Its SoHo store doesn't expect you to buy any makeup. It expects you to take a lot of Instagram photos so that your friends will buy makeup. Virality is baked into all of Glossier's physical properties.
Beauty newcomers show us how to merge product and brand marketing in a way that's both new and also necessary in today's retail environment, which is shaped more by how people consume than by what they consume.
Combined product and brand marketing takes into account consumers' social and emotional experience with the company, throughout their entire purchasing journey. Marketing actions do not start with product benefits or a brand story. They do not start with specific channels and messages. They start with the consumer and that unique person's passions and behaviors. If the recent success of beauty startups is any indication, this is something that all brands should be doing.
This article was originally published in Adweek.