Why Apple's crashing the luxury party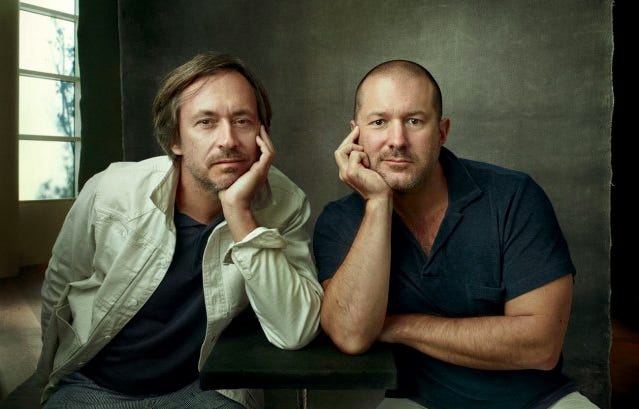 Source: vf.com
This piece was originally published in Adweek on March 20th, where it was featured among Editor's Picks
After attending a recent party in Paris, Alber Elbaz, creative director of luxury fashion house Lanvin, was perusing photos of the glitzy affair when he was struck by one particular group that drew in energy. They weren't models. They weren't fashion creatives. They were tech executives.
"The Apple people looked so glamorous — more than the fashion people," he later remarked. "In technology, things are going on. They are conceiving things, pushing it."
Elbaz's comments encapsulate the changing definition of luxury, which has less to do with Apple than with digital technology in general.
Modern luxury is deeply, inherently and organically intertwined with digital technology, across sectors ranging from fashion and beauty to hospitality and art. It has shifted from timeless to timely, from simple to complex, from product-first to experiential, from opulent to meaningful.
"There is no history. What I like is to do — not the fact that I did," noted Karl Lagerfeld, who kept the famously timeless Chanel roaringly relevant and fresh for more than 30 years. Lagerfeld's words sound eerily similar to the future-obsessed, forward-thinking approach of technology.
How blasphemous it is to think that modern luxury actually may have picked up the short development cycles, the permanently beta and the quick-turnaround characteristic of the tech industry? Traditionally, the fleeting nature and inevitable obsolescence of technology eliminated it from consideration as a luxury good.
Yet, it is precisely thanks to technology that luxury can remain relevant, whether you're talking about driving a Ferrari or keeping track of fashion cycles. Tech has also fueled the shift from the "having" to "being" MO of today's luxury consumers.
Speaking about Condé Nast's first International Luxury Conference, international Vogue editor and event curator Suzy Menkes said, "I want Jony Ive to tell the conference delegates where 21st century luxury is headed."
This places the "Is Apple a luxury brand?" debate firmly where it belongs: in the context of modern luxury as timely, complex, experiential and meaningful. Outside this context, the question is painfully irrelevant.
What is relevant is that, even if it fails, Apple Watch may be just the first among many digital disruptors of luxury, forcing us to understand how luxury has changed because of new technology, new behaviors and new business models — and to be open-minded enough to capitalize on it.
Ive and industrial designer Marc Newson's headlining Condé Nast's heavy-hitting luxury conference is both a matter of clever planning (the Apple Watch launch and the conference are nearly simultaneous) and a sign of the fact that Apple has already earned a seat at the modern luxury table. And the brand's not necessarily there to eat everyone else's lunch.
Opportunities for collaboration are endless. Business of Fashion notes that "success of Apple Watch is going to depend on the ecosystem of designers as well as app developers it manages to create." Apple "may open up an entirely new market in horology giving luxury brands new opportunity for creativity," adds Sophie Terrisse, CEO of STC Associates.
It wouldn't be an unwelcome opportunity. Apple has long been known for its exquisite craft, for hand-making its models and for "beautiful objects that are as simple as pure as they are functional." This sounds awfully close to a definition of modern luxury and, if not, it sounds refreshingly far from the old definition.
"You cannot today say, 'Well luxury stands for beautiful leather that's been made for 250 years the same way," as Menkes puts it. "You can't just talk about those things that were the past expressions of luxury."
That's something of which we can all be absolutely certain.