What are Pop-Ups Good For?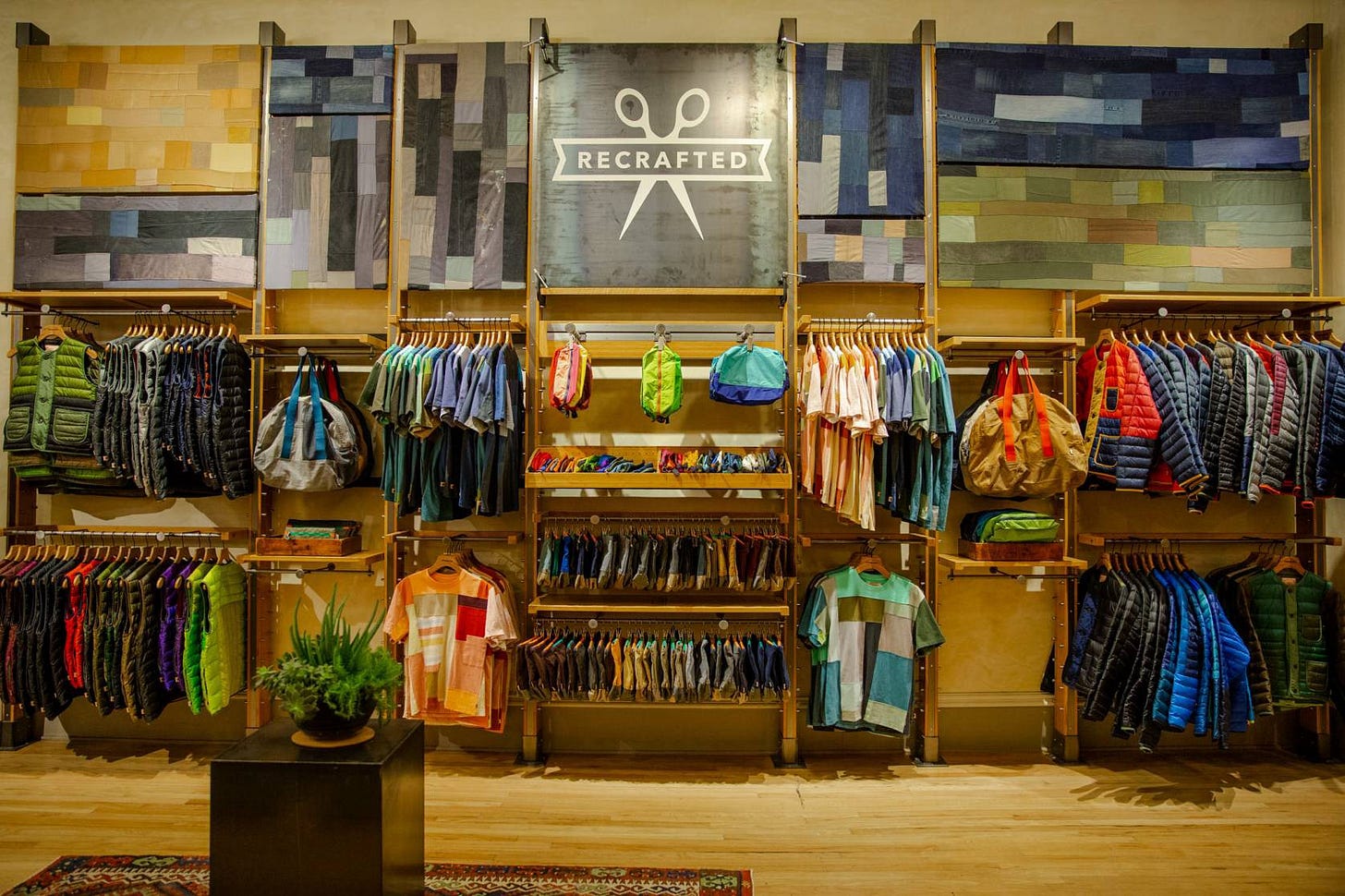 This article was featured on Glossy on December 18th 2019
Right now, in Soho, there is no less than twelve pop-up stores. Venture a bit further north, and you'd encounter additional eight to ten. Holidays season sends retailers in overdrive, and pop-ups have become a welcome new tactic across the board. The operative word here is tactic: still, a very few brands use them strategically, via combination of real estate and retail data, and as a way to connect their audience development, marketing, data and merchandising, and sales.
Pop-ups make a lot of sense at the time when retail bankruptcies are piling up and store closures have become a new normal. They are a relatively cost-efficient way to test a new market before opening a permanent physical store. Having a physical presence benefits online businesses, and contrary to the long-held belief, it doesn't cannibalize online sales. It allows consumers to discover and try products before they buy them. Pop-ups are a cheaper way to acquire customers than Google and Facebook ads.
As the pop-up landscape matures, consumer fatigue and market saturation with "immersive," Instagrammable destinations force retailers to explore how having a pop-up store ladders up to their brand and business. Successful pop-ups today are not a sole PR play and/or a sales and distribution channel. They succeed because their role is defined in relation to the overall brand and business strategy and in terms of "jobs to be done" for a retailer's audience. In retrospect, they adopt one of more of the approaches below.
When introducing a New Product. Back in 2011, in the pre-pop-ups era, Andrew Kessler, co-founder of creative agency Article Group and author of "Martian Summer," opened a book store. Called "Ed's Martian Books," the book store featured only one book — his own — and drew wide attention of media and passerbys. Today, this approach is has been adopted by Dirty Lemon in their Tribeca Drug Store or Heatonist in Williamsburg. Louis Vuitton Virgil Abloh menswear pop-up this summer similarly celebrated Abloh's Fall 2019 collection for the brand, and featured limited-edition range of day-glow accessories designed exclusively for Chicago. To announce launch of its new scent, Byerdo opened a camping pop-up that brought the scents of countryside to the center of Paris. This single focus strategy can successfully be applied when an established and/or multi-category brand ventures into a new product line or category.
When Entering a New Market. This strategy has been adopted by the Copenhagen-based brand GANNI, which has been present in the U.S. market mostly through online and offline wholesalers. They have recently opened a pop-up modeled after Danish Kiosk stores, featuring a selection of limited-edition GANNI ready-to-wear and accessories, mixed in with locally sourced products and snacks, all curated by by GANNI's Creative Director Ditte Reffstrup. Far from being just a cute way to bring Copenhagen vibe to New York, GANNI store is a low-risk path to its potential permanent retail presence in the New York market. Pioneered by Bonobos some years ago, the approach links online audience demand and sales data with merchandizing, and tests demand in the limited-time, cost-effective way. Recently, this strategy has been adopted by Lord & Taylor to re-enter New York City, opening a limited-time pop-up in Soho a year after closing its Fifth Avenue flagship.
When Showcasing a Collaboration. Currently one of the most common pop-up formats, it's perfectly captured by Supreme and Louis Vuitton celebrated their "ultimate fashion partnership" with a series of eight pop-ups across New York, London, LA, Miami, Paris, Seoul, Beijing, Sydney and Tokyo. Hodinkee similarly partnered with Omega to launch a ten-day pop-up store in Soho, featuring Omega's Speedmaster and Seamaster collections, all available for in-store purchase. Venture a bit further, and there is a number of food/fashion pop-ups, like Heineken's collaboration with A Bathing Ape that included t-shirts, outwear, and matching beer carriers, all sold at Japanese restaurant Izakaya in East Village. Uniqlo collaborated with eight Japanese ramen shops, including Ippudo, for a t-shirt line.
When Demonstrating a Company's Values. This November, Patagonia opened its Worn Wear pop-up store in Boulder, featuring "gently worn" apparel and a new upcycled product line. Worn Wear initiative is a tangible expression of company's values of sustainability and it's dedication to preserving the environment, as well as a perfect way to cater to hard-core outdoor enthusiasts who take pride in wearing vintage Patagonia pieces. In New York, bedding brand Parachute and apparel brand Cuyana teamed up for a pop-up based on mutual admiration and shared values of quality and customer-centrism.
When Offering a Service. In Los Angeles, Nordstrom opened its Local concept store that doesn't sell anything. Instead, it offers services like alterations and tailoring, online/pick up in store options, and style consulting. The idea behind Nordstrom Local is to showcase the best customer experience that Nordstrom has to offer, in the convenience of one's own neighborhood. A version of this service-only approach is popular with retailers like Matches Fashion who partnered with 11 Howard hotel to offer personal styling and curated selection of items. Rent the Runway similarly partnered with W Hotels, offering guests the option to rent pieces of clothing when they book their rooms, waiting for them when they arrive. Beyond this latest iteration, hotel pop-ups have also long been staples of DTC and established retailers alike, looking to expand their audiences beyond the current customer base.