Discover more from The Sociology of Business
A global analysis of how changing values change business.
Over 26,000 subscribers
The 4Cs of the Modern Brand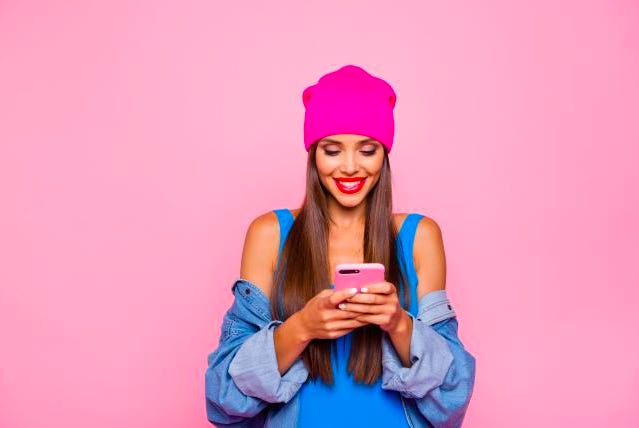 Glossier is one of the most successful beauty companies around. At one point, there were 10,000 people on a waitlist just for its lipstick. But before founder Emily Weiss landed $52 million in Series C funding, no one predicted anything like Glossier. In fact, 11 investors turned Weiss down.
When it comes to online businesses, success is both bigger and more unpredictable than ever. This is because much of it comes from social influence: the effect that people have on one another's decisions.
We almost never make decisions independently of one another. Faced with the abundance of choice, we rely on others to know what to buy, read, wear or listen to. We also like the same things as others like because we are social animals and want to share our experience with them.
Glossier succeeded because it recognized that women enjoy sharing their beauty preferences, and gave them the tools to create content that enabled conversations around it. Glossier's value is not in the sheer scale of its user base, but rather in the interactions within it.
More often than not, a product, brand or technology are not the reason why people flock to an online business. They adopt a business because other people are already there. Kylie Cosmetics website is so poorly set up that it crashes every time a new product drops. But this hardly ever deters her fans.
In online markets, success is then a matter of cumulative advantage. Something becomes popular mostly because a lot of people like it. And because a lot of people like what they think others like, online markets do not only reveal our preferences. They actively shape them.
The quest for the next Glossier will remain elusive as long we fail to look beyond algorithms and toward social activity as the source of an online business' value.
This social activity revolves around one or more of these four c's: community, content, curation and collaborations. These elements impact how a company launches and markets its products and creates, captures and delivers value for its customers.
Community
A retailer needs to encourage social connections among its customers. These social connections will become its primary source of value and the key driver of competitive advantage. Social connections work best when created around an audience's pre-existing passion, hobby or interest. High-design bicycle wear brand Rapha positions itself as a "vibrant ecosystem for road riders around the world." Its belief that cycling transforms lives translates into the series of local Rapha Cycling Clubs, where cycling enthusiasts can gather for events, rides and races, and to bond with others.
Content
Content created by a retailer generates value even before a single product purchase or use of service. California-based fashion apparel brand Dôen creates social networks around its proprietary content. The brand prides itself in selling "thoughtfully designed clothing by women, for women." This is Dôen's value proposition, and it consistently delivers it through its product design, events and its blog Journal, where Dôen profiles the extraordinary stories of community members that others can have conversations around.
Curation
New customers can lower the value for a retailer's existing fanbase. Retailers need strong curation and personalization of the customer experience. In order to ensure that its products and services are relevant and valuable to its customers, Adidas introduced Creators Club, a membership program that gives customers access to exclusive events, products and special offers.
Collaborations
Ask what else your customers are wearing, reading, listening to, experiencing and talking about in addition to your products or services. A retailer's relevance is greater if it is culturally amplified. IKEA's collaboration with streetwear brand Off-White aims at designing an affordable furniture collection for millennials to help them create their first home. More importantly, it reflects the broader taste and aesthetics of their joint audience.
This article was originally published in AdAge on October 19th, 2018