What to read, click, and listen
In order to understand what people find valuable today and how they decide what's worth paying for
Last week, The Sociology of Business was recognized as one of the eighty best single-operator newsletters.
In lieu of the launch of my first book, The Business of Aspiration this Fall (you can pre-order it now), I put together a Reading List that will guide you to better understand what people today find valuable and how they decide what's worth paying for. This reading list is for everyone who is asking for a recommendation and also for everyone who is entering areas that are new to them.
For those interested in sociology, economics, social influence, taste, and anthropology: The Field of Cultural Production, Pragmatics of Taste, Those Things That Hold Us Together: Taste and Sociology, Deluxe: How Luxury Lost its Luster, Addiction by Design, The Problem of Social Cost, How to Do Nothing, The Goffman Reader, Illuminations, The Social Construction of Reality, The Culture Industry, The Winner Take All Society, The Victorian Internet, The Nature of Economies, Liquid Modernity, The Geography of Genius, Status Update: Celebrity, Publicity, and Branding in the Social Media Age, Radical Uncertainty: Decision-Making Beyond the Numbers, The Sense of Dissonance: Accounts of Worth in Economic Life, The Worth of Goods: Valuation and Pricing in the Economy.
For those interested in business and brand strategy: Redesigning Leadership, Predatory Thinking, Eating the Big Fish, Designing Brand Identity, The End of Fashion: How Marketing Changed the Clothing Business Forever, Building the Brand-Driven Business, Building Strong Brands, Brand Leadership, The Brand Gap, This is Service Design Thinking, This is Service Design Doing, This is Service Design Methods, Alchemy, This Could Be Our Future, Do/ series and Brand Balance Magazine.
For those looking for a critical lens on the current culture: 032c, Reading Design, Global Oneness Project, Intercept, SSense, Cura Magazine, Vitra, Frame Magazine, Worth, Flaneur Magazine, Berlin Quarterly, Delayed Gratification, System Magazine and Highsnobiety. If you're inclined to dive a bit deeper into the critical theory of fashion, Vestoj is a great source. There's WITI. Visual Capitalist for handy charts.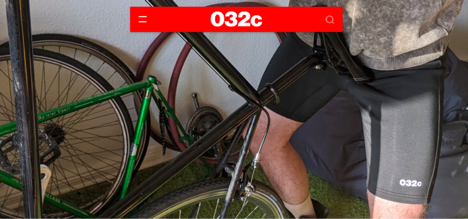 Venkatesh Rao frequently comes up with terms that perfectly capture what a lot of people are thinking/feeling/experiencing and Patrick Tanguay's Sentiers is my regular go-to, thanks to its mesh of design, economics, sustainability, organizational theory, and business. I sometimes read Benedict Evans. Office Hours with Ernest Wilkins is a recent discovery. There's also Slowdown Papers, MIT Technology Review, HBR, McKinsey.
Professor Giana Eckhardt and I share a lot of interests, including modern status signaling, the economics of slowdown, and sharing economy, and you can see examples of her writing here and here.
For those interested in behavioral economics, this page is a motherlode of the top five behavioral economists working today, together with links to their seminal works.
For writing on modern brands, I turn to Jasmine Bina, Courier, and Scott Galloway also often check out Dave Trott, Emily Singer, Kaleigh Moore, R/GA by Design, and Lean Luxe. For an in-depth, well-researched reports on fashion and sustainability, follow Marc Bain's and Rachel Arthur's writing. For everyday fashion industry's coverage and analysis, I turn to Luxury Daily, Chantal Fernandez, Chavie Lieber and Glossy, and for the analysis of retail, to Modern Retail. The Fashion Law always has good analysis and compilations. For a focused exploration of specific fashion topics and trends, I follow Lauren Indvik's and Adam Wray's writing in Financial Times. Other favorite writers from FT are Simon Kuper, Henry Mance and Janan Ganesh. James Temperton of Wired.
Podcasts I recommend are: Unseen Unknown, The Overthinkers, Cautionary Tales, 99% Invisible, Modern Retail , How Brands Grow, The Strategy Inside Everything, Inspiring Futures, Articles of Interest, Lore. Also some of the best conversations are now happening on Clubhouse, so find me there. On Instagram, I particularly enjoy curations by Hidden NY and Samutaro.
---
Thank you Inside Hook.