Discover more from The Sociology of Business
A global analysis of how changing values change business.
Over 26,000 subscribers
How to use your customers' offline behavior for your brand's online gains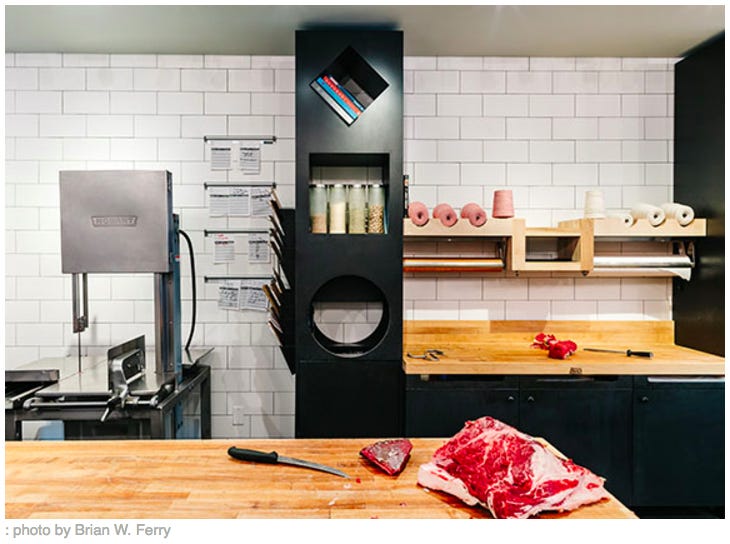 If you happen to find yourself in Tulum in the next couple of months, make sure to stop by La Zebra Beach Hotel. There, you may be surprised to find the latest noma pop-up, nestled between the Caribbean sea and the jungle. This famed Copenhagen restaurant visited Tulum to offer a uniquely local and indigenous fare, curtesy of a collaboration between chefs René Redzepi and Rosio Sanchéz.
Collaborations of this ilk are not new, and this particular one would have been considered less noteworthy if it didn't spearhead the new 'face time wins over FaceTime' trend in travel and hospitality. The internet has created a new hospitality landscape that revolves less around brands talking about themselves and more around people talking about brands; to succeed, brands must give people things to do and talk about.
Enter offline activities, communities and collaborations as hospitality's new marketing strategy. Here are some of the ways that hospitality brands can own the digital space — not by crowbarring themselves into the conversation, but becoming the subject of it:
Create lobbies, restaurants and communal spaces that are attractive to guests and locals alike. Today's most visited — and buzzed-about — lobbies are all about vibrant, multi-purpose, easily adaptable spaces made for sharing ideas, not just WiFi connections. They simultaneously offer the opportunity for co-working and co-mingling, and for random and serendipitous encounters and conversations that are at the very core of any good travel experience. "Things we make, in process" is a catchy tagline — as well as a compelling and believable philosophy — that hospitality upstart MADE promotes in its "public spaces". These public spaces, including a DUMBO-beloved One Girl Cookies, are literally that: a space where people can eat, work, meet, daydream, or simply stop by.
Marriott made an equity investment in a tours-and-activities metasearch platform, PlacePass, to evolve its business from selling accommodations to selling great experiences. A great experience, copiously documented on social media and shared with friends via word-of-mouth, is the most reliable way to capture the imagination of the global travel community. It's also a much more effective way of attracting new travellers than commissioning a traditional print or outdoor ad.
Empower connections. Brian Chesky, co-founder of Airbnb, recently embarked on a world tour where he'll meet Airbnb's local hosts. "We want to make sure we're [making decisions] for the community, not to the community", he noted. To that end, Chesky is creating a host advisory board in charge of offering feedback to the company and sitting on one of its four annual board meetings. The idea behind having a strong, vocal and connected community of hospitality providers is not only to streamline the hospitality experience they provide and to share best practices; it is to unite everyone under one shared vision and purpose.
Ignite storytelling. The best travel experiences are those that give us stories to tell for years to come. Today, successful travel bloggers stitch together narratives that are dreamy, imaginative and emotional. We are all storytellers. We also trust other travellers more than paid advertisements. Curated peer-to-peer travel experiences foster a human, personal connection with a destination and with each other — hotels have every opportunity to emulate these narratives and encourage their guests to create their own.
Become part of the fabric of the locale. Food photography is boosting tourism, and food tourism is a big business. There is no better way to promote local food systems and foster good practices in sustainable tourism than to embed yourself deep in the culinary fabric of your locale. Ocean-to-plate and farm-to-table can only work if a hotel embeds itself into the already existing socio-economic and supply-and-demand value chains of its neighbourhood. Rather than disrupting the existing ecosystems in the cities where they built their presence, future-facing upstarts behave as their value-adding elements.
Modern hospitality's winning marketing strategy isn't about interrupting conversations, but starting them. It's about capturing the imagination of online communities and driving them to experience new locales and social connections offline. Yet for most hospitality brands digital channels (as much as their lobbies and communal spaces) are just another place to put old-school messages. These messages take up space in-between people discussing more interesting things.
But truly great hospitality brands are those interesting things. They create culturally relevant connections, spaces and ideas that people love to talk about. In doing so, they show an understanding of connected culture that goes much deeper than the mainstream brands throwing millions at the latest tech, hoping something will stick. The truth of the matter is that the future of the hospitality business may well be inspired by its past: by the serendipitous, local, one-to-one human connections that created our wanderlust in the first place.
This story was originally published in PURE Life Experiences on March 29th 2017