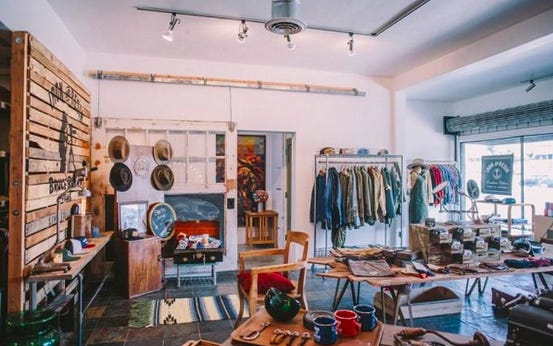 Ana Andjelic knows a thing or 2 about the fashion biz. The SVP, Global Strategy Director at Havas Media LuxHub, a global strategic consultancy working with the top luxury, fashion and lifestyle brands, was a panelist at our recent Capsule In Discussion at the NY Women's show. An experienced strategist with a passion for new things, we caught up with Ana after the show to ask for her advice on a number of business topics. We'll be sharing her perspective here over the next few days.
You can learn more about her work at www.andjelicaaa.com and follow her on Twitter at @andjelicaaa.
(C) What's the best advice you can give an emerging designer or independent boutique owner who is working to build a global business?
A: Think small. The fastest growing global brands of today — like Airbnb or Farfetch or Uber — all started small. They hacked their own meteoric growth by staying close to their customers, uncovering untapped acquisition channels, relentlessly optimizing their features and obsessively looking at their data. There was no action that was too small for them to measure and optimize it and see how it brings new customers in or retains existing customers. The key is to connect all those small actions with KPIs and see how they perform.
There is also no silver bullet — scale is achieved through micro-, cost-effective and human-centered optimizations that are then put together. Scale is achieved through "aggregation of marginal gains." This means that emerging designers or independent boutique owners can scale if they focus on improving everything they do, from operations to supply to organization to distribution to marketing, just by little — maybe even as little as 1% — and focusing on aggregating on all those mini-changes. The end result may surprise them.
That said, all of the micro-marketing ideas will fall flat if emerging fashion businesses don't first have a good product-market fit, a.k.a. if they haven't yet created something that people will die for. They should ask: Who is this product or service for? Why would they use it? What is the one thing that makes this product unique and different? How are we going to evolve this product or service into something millions of people will want to use? To get to superior product, they need to isolate their customers and figure out their needs. They need to do a bit of design thinking.
And of course, they need to have an e-commerce site that is SEO optimized, rich in the easily shareable content that reflects their brand, social enough that people want to connect with the brand and designed in the mobile-first way. The Internet is the only medium that can reach all luxury buyers in all markets.