From Loyalty to Membership
In the modern aspiration economy, brand affinity is created not economically, but socially.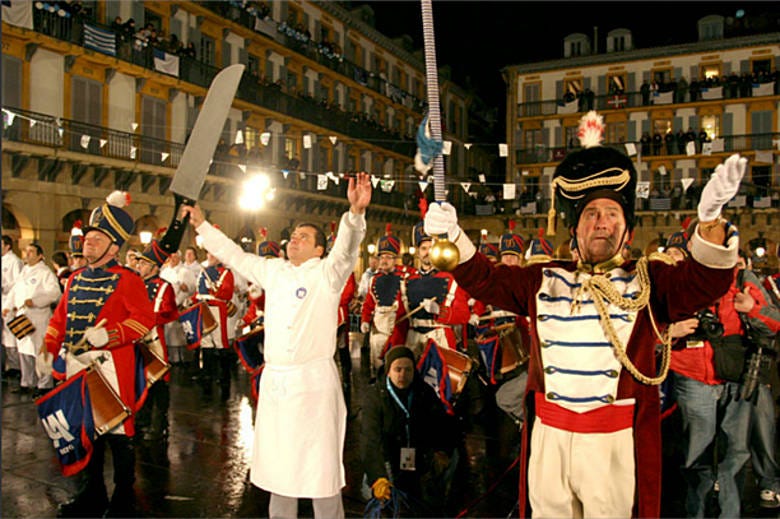 The irony of most of today's loyalty programs is that they aren't about loyalty at all. They have more to do with economic calculation and gain management than with the true affinity for a brand. 
For example: there are programs that allow customers to earn points for following a brand or for writing a product review. This sort of bribery usually attracts the least loyal - and least valuable - audience who is mostly interested in the positive transaction utility and has a low brand investment (once they claim a reward, they can unfollow the brand). Within this calculative logic, installment payment plans like Afterpay, Affirm and Klarna may be the biggest loyalty programs of all.
True loyalty is emotional and irrational, and often at odds with our survival instinct. To achieve it, brands are better off with membership programs than the point schemes. Figuring out a good membership scenario is even more important today with a proliferation of subscription models, private chat rooms, and an ever-increasing costs of paid social as the customer acquisition tool. Converting customers into subscribers and participating in consumer micro-networks is easier if they feel like members of a group.
Membership appeals to human irrationality. A lot of sneakerheads waiting in line all night to score a coveted item don't do it for resale; they do it for the badge value and the bragging rights. I had a hard time canceling my overpriced and underutilized fitness club membership because leaving a community is hard.
Membership is also a vehicle of the modern aspiration economy. It represents a shift from doing things for the benefit of others (conspicuous consumption) to a value model where we invest in things that benefit ourselves: access, knowledge, information, experience, privacy, belonging, self-actualization. In the modern aspiration economy, consumers are fans, influencers, hobbysts, environmentalists, and collectors. Membership programs are designed for them.
Not as straightforward as loyalty programs, membership trades on social and cultural capital. Scoring an invite for the Château de Saran, the centerpiece of the Moët Chandon empire, doesn't have a price: "you cannot pay to come and stay at Saran, that is not the point. You have to be asked," says Stephane Baschiera, the president and CEO of Moët and Chandon. Members of the Prada's private club have been similarly selected by the brand. It's secrecy and insider knowledge that counts, because no one wants to deal with the dreaded reverse network effects. A martini at Alfred's wouldn't taste the same if everyone was invited. And indeed, best member clubs are surrounded by myth and mystery (The First Rule of Fight Club). 
Go beyond traditional luxury, and this logic can be applied across categories. Any brand can create an invite-only club of people who are passionate about what the brand stands for (e.g. gender equality, sustainability, running, brand aesthetics) and aligned with what it seeks to do in the world. For example, there are buy-sell-trade communities thriving on Instagram and Facebook around specific fashion labels, including the private messaging groups for plus-size members to trade their items. YouTube hosts niche communities that sprang around watches, menswear, makeup, cleaning, farming, gaming. Individuals themselves are launching their own membership communities around their shared interest. Niche food, niche dinner clubs and niche fashion magazines are proliferating, as do hyper-specialized gyms, intimate online spaces like group chats, and waiting in lines for Glossier drops. 
The keyword here is not necessarily prestige and exclusivity, but identity and belonging. There's a pure pleasure in the intimacy of consuming together, along with enjoying status within a community. Thanks to a membership in a community, a hypebeast gets access to new product drops and events. This is the domain of intangibles that most loyalty programs fail to deliver, and that membership excels in. 
In recent years, even airlines, once the provenance of rigid, confusing, and unachievable miles programs, have evolved towards providing frequent, serendipitous, and rewarding products, experiences, and service that delight their customers. Once a provenance of collecting miles for a free banana in Economy Comfort, Delta seems to lead the way among the US Arlines. "The back row seat on a Delta flight gets you better service than a front row seat on American" and "Packed flight, economy basic, middle seat, on lowest status tier and Delta still makes every touchpoint superb," are some of the comments. 
Investing to make the each customer experience touchpoint rewarding in itself through small perks and attentive care is more motivating and creates greater brand affinity than just getting points. A pure behavioral economics is behind it: consumers prefer many small repeated gains and many incremental rewards instead of big infrequent ones. They'd rather find two $50 bills in two different places than a single $100 bill in one. Mental accounting is responsible for their perceptions of value, utility, cost, and benefits of something. If values and worth are basis of today's status, and if we spend more to accumulate social and cultural capital, bribing consumers with rewards for buying more products makes little sense. 
Here is what works instead.
Membership is micro. Indie bookstores, proliferation of private communication apps, "Close Friends" on Instagram Stories, and rise of neighborhood outposts of national chains are the opposite of a "bigger is better" model. It seems that we want to shop, entertain, and socialize in the same way we did at the turn of the last century, before mass media."Build your business one person at a time. Just focus on 100 people. If they love you, they will market the product for you and tell everyone else," said Brian Chesky, the founder of Airbnb. Across categories, there has been a move towards smaller, more decentralized offerings revolving around personalization and hyper-focused inventory. Netflix is perhaps the most famous example with its global market made out of micro-communities with their niche tastes. 
So what? Think about your membership program in plural. Your consumers are not a monolithic group, but a network of subgroups and niches. Define taste communities among your consumers and personalize the look, feel, tone of voice, and benefits of membership programs for them. 
Membership is myth-making. Most coveted clubs have amyth and a tale surrounding them, by design. Cooking clubs of San Sebastian have a hefty dose of mystery surrounding them. Passerby can catch a glimpse of a gathering, a meal, a kitchen, or a group of people, without knowing what exactly it is all about. And that's exactly how the cooking clubs want it. One needs to earn membership, which is purely based on skill: status within a cooking club (and by proxy, in the wider community) is social and cultural, and not economic. A rich person and their driver are equally welcome, and if the driver turns out to be a better cook, they will enjoy a higher standing. 
So what? Brands with a hero founder (or a hero idea) attract a following, like Patagonia, Glossier, Rothy's, Muji, Off-White, Seventh Generation, Soylent, Aesop, Fenty. Memberships can be built around the intense affinity fans have for the founder or the idea the company was built around. Offer a direct access to it, like Eileen Fischer did with sustainable fashion pioneer Li Edelkoort at one of her invite-only dinners. Additional option is to make some of the membership tiers an invite-only, cultural merit-based, and well-kept secret.
Membership is mentorship. Groups that activate a mentorship among their members offer a direct and clear value that makes the members stick and grows over time. Poshmark's Posh 'N Sip local events rewards their sellers and keeps them involved. Sellers have the opportunity to learn from others and share their experiences in e.g. inventory management, customer service, or photography tips. Fitbit similarly engages its members in coaching each other in exercise regimes. Glossier has a Slack channel where the brand superfans are the co-creators.  
So what? Depending on your category, define the activity that members can learn from one another. This activity needs to stem from a brand's role in culture, environment, or society. Here are some examples of mentorship areas: sports (how to be a better athlete), fashion (styling, sustainability, running a business, supporting female founders), grocery (e.g. cooking, nutrition), wellness (self-care rituals), beauty (organic ingredients, regiments), CPG (ingredients, carbon footprint, fair trade and ethical dimensions of producers). 
Membership is influence. Giving its members content and tools to create influence in their immediate and local groups lends social status and also organically and cost-effectively expands the membership group. Lively's brand ambassadors are given the opportunity and the tools to host their own Lively brand events. Because social influence is inherently unpredictable and random, and everyone's a potential influencer, Uniqlo gave 100,000 customers free samples of its heat tech apparel, hoping that some of them will catch on and spread. On the other end of the spectrum, carrying a badge or a cultural code of belonging to a private club or invite-only community is the new social capital. Having a limited-edition product, carrying a Colette tote or a copy of a Courier Magazine, or wearing a Comrades race t-shirt are all signals of influence.
So what? Find your superfans and amplify their social and cultural capital through your content, tools, access, products, events, and your physical and digital properties.
Membership is identity. Brands reflect their position in culture through their members. Fans of Rothy's, a sustainable shoe brand, spontaneously gathered around identification with a shared lifestyle. Part social club, and part marketplace, these groups swap, resale, and share everything from shoes to friends to life moments to recommendations. Ethel's Club is a private membership club designed for people of color, which aims to shift the narrative around social clubs. Tracksmith caters to its customers' identity as runners, and rewards it via social capital. Its $100 store credit bonus is designed for runners who break their own personal record while wearing Tracksmith. "Gucci Open House" is an eight month-long series that takes fans into the homes and lives of selected Gucci diehards.
So what? Membership is the answer to the "why are we coming together?" question. Emphasize the passion, interests, values and identity that already bind your audience together. Micro-social media apps like Discord to HeyKinship to Cocoon to YouTube and Instagram niches can help: start small, stay focused, and earn trust. Create a hashtag for your products resale, like #JamieandTheJonesForSale did. Create a commercial symbol, like Colette or Tiffany did: they encourage a common sentiment.
Compared to all of this, points-based systems come across as incredibly lazy. In the modern aspiration economy, brand affinity is created not economically, but socially. In the old school model, membership offered modest, slow, and infrequent monetary gains. In the modern aspiration economy model, consumers use their membership to advance their social, cultural, and environmental capital.
Email me if you'd like to talk more about this or design and activate a membership program architecture.
---
Related reading:
Why Taste Communities are the Future of Marketing
Why private micro-networks could be the future of how we connect
How to Make Friends Online Old-Fashioned Way
Terms: