Every store is a flagship: The bright future of physical retail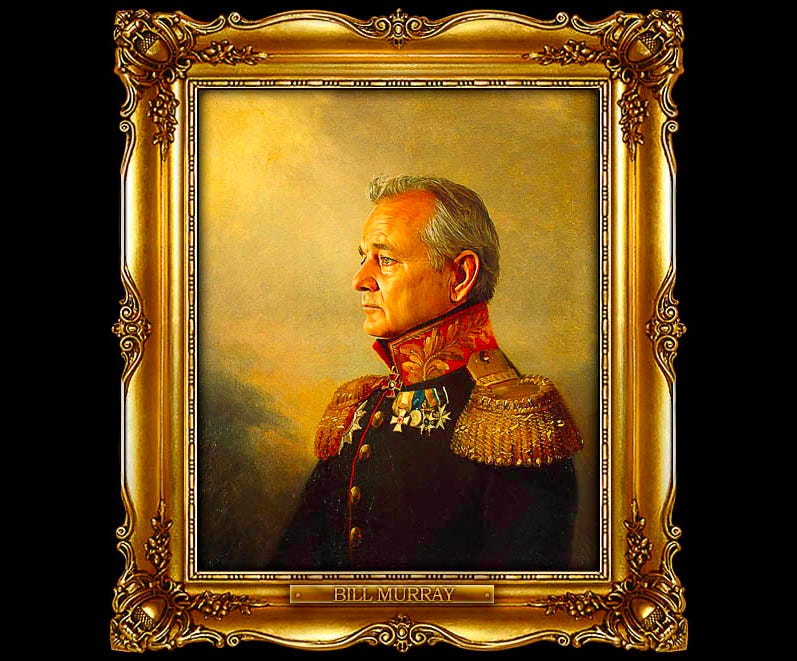 Portrait of Bill Murray proudly graces Bonobos GuideRoom in SoHo
A version of this piece was originally published at Advertising Age on March 25th, 2015
If you have some time on your hands and nowhere to be, go to Warby Parker in SoHo. Tall, carefully stacked shelves with hand-picked literature, vintage issues of Paris Review and comfy mid-century chairs invite weary SoHo shoppers to take a load off and sink into a book.
Except, Warby Parker isn't a library. It's an eyewear store.
Credit Angela Ahrends, formerly of Burberry and now of Apple, who said: "I don't want to be sold to when I walk into a store. Don't sell! No! Because that's a turn-off. Build an amazing brand experience, and then it will just naturally happen."
What Warby Parker understands is the store of the future, in a world where a tap of a smartphone will soon set in motion a near real-time delivery by a drone, must become a marketing channel. This is a reflection of the core of its e-commerce model: a strong customer-centric approach that mines data in order to provide personalized experiences.
"The future of retail in today's digital and connected age is tied to how companies and brands capture data and use it effectively in store," says Nicole Victor, Partner, SVP Planning and Strategy of brand-building digital agency Rumble Fox, which lists Tiffany & Co. among its clients. She adds: "There is an opportunity in using data to arm salespeople with better consumer knowledge — so when someone comes into a store, their purchase, engagement and browsing history is known."
Warby Parker isn't alone among e-commerce brands rethinking the physical store. In fact, the most successful e-commerce brands are rediscovering the advantages of physical stores, only reimagining their purposes by taking cues from digital behavior.
Kit & Ace, an activewear brand, has opened a shop in New York that doubles as a community table. London's Late Night Chameleon Café (LN-CC) is not a café, but an appointment-only boutique slash private events space. Bonobos' GuideShops are made for showrooming.
The efficiency of Internet-based business models means that stores can offload a lot of their inventory and focus on more interesting things, like serving their customers better or creating a lifestyle experience.
When it comes to a lifestyle experience, there is no confusion around what Warby Parker, LN-CC or Kit & Ace stand for. All of them sell distinctive lifestyles and use their physical settings to articulate what they are about. There's a doubtless appeal in the consumption rituals that these brands create, designed both to keep customers longer in their stores and to effectively transform themselves into cultural and social hubs.
For old-line bricks and mortar retailers this means understanding the strengths and opportunities of their different retail channels for driving sales, brand affinity and customer loyalty. They have to unite all their individual retail channels under a strong brand value proposition. They need to bring this value prop to life as a strong customer-centric experience.
Customer-centric, experience-first approach requires companies to reorganize their logistics, operations, fulfillment, customer service and in-store talent management. A no small feat, to be sure — but corporate silos, conflicting business interests, crummy back end systems and misaligned sales incentives are neither today's customer reality nor the the organizational and business future of retail.
In that, retailers have no choice.