Discover more from The Sociology of Business
A global analysis of how changing values change business.
Over 26,000 subscribers
We have a hard time envisioning the post-pandemic world, and here's why
Our narratives of progress are limited to tech innovation and economic growth
I write weekly newsletter about how the new forms of social, cultural, and environmental capital change business. If you enjoy this issue, please like it above, share it with anyone you think may find it useful, and subscribe below: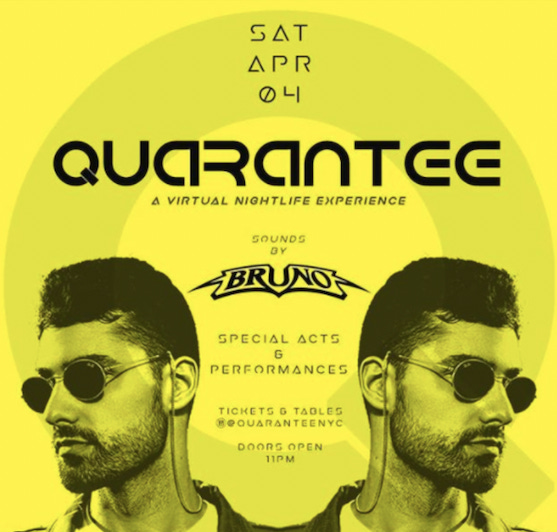 At any point during the week in the pre-coronavirus time, a person could stop by Fort Defiance restaurant in Red Hook, have an excellent cocktail, enjoy friendly atmosphere, and find reprieve after being snottily told by Red Hook Tavern that the wait is 1.5 hour, no matter when they showed up. 
These days, Fort Defiance sells groceries. On their site, one can find butter, parsley, chicken drumsticks, raw honey, or bottled Negroni. There are also gift certificates. Across the Atlantic, UK milkmen are going through demand renaissance, although less of a farm-to-table and more of a shelter-in-place variety. Leon's chain of restaurants pivoted to selling pre-packaged meals available for pick up and delivery.
In New York, premium food wholesalers like Chef's Warehouse, F. Rozzo and Sons or Happy Valley Meat Co., now sell their goods directly to consumers. Their specialty items once went to the likes of Gramercy Tavern and Eleven Madison. Today, Eleven Madison is a communal kitchen, and a person doesn't need to endure Frenchette's alarmingly bad acoustics in order to enjoy their food; they can have the same meat and produce in the quiet hum of our own home. At-home cooks are the winners here: they get access to luxury meat boxes and other goods at wholesale prices. They have nothing but time on their hands, and abundant inspiration and resources, with everyone from Michelin-star chefs like Massimo Bottura streaming cooking lessons to cookware and food brands posting recipes at every opportunity.
Arguably, ghost kitchens got there first. According to the National Restaurant Association, a sixty percent of restaurant meals are now consumed off-premises. That was before the crisis, when being a homebody was still a generational thing and a lifestyle choice. 
The current pivot to direct is different. As sometimes is the case with innovations, this one is born out of necessity. Industries were caught unawares before (analog photography, retail, newspapers) by "creative destruction" of technology. But innovation-by-necessity has little to do with any new technology. This is perhaps why we find it so confusing and its consequences so hard to grasp.
Chinese farmers from rural counties have been, for a while now, using live-streaming to hawk and sell their agricultural products to the urban residents. Alibaba got them to use its Taobao's live-streaming content and e-commerce capabilities, as a way to revitalize countryside and lift small-scale agricultural producers out of poverty (in addition to expanding its content and audience market). When pandemic hit Wuhan, rural farmers selling their meats and vegetables directly to the city residents became a lifeline for the quarantined. 
We are better at explaining tech innovation when it transforms economy, society, and culture, than the other way around. We have plausible AI, blockchain, driverless cars, and commercial space flights scenarios. We are successful in "anticipating" things that are, in some form or to some degree, already happening. This is why we think of this crisis as a "great accelerator" of the future:
Earlier this year, Shanghai Fashion Week partnered with Tmall and was entirely live-streamed and where designers and brands presented their upcoming collections directly, in the "see now, buy now" manner, to 800 million active users. Or, beauty brands Deciem and Kiehl's launched one-on-one digital consultations aimed at bringing their retail teams' expertise to consumers stuck at home. E-commerce marketplaces saw a 14% increase in a single week, from March 23-30th.Earlier in March, author Shea Serrano and writer Roxane Gay gathered a large sum in direct donations on Twitter for people facing financial hardship due to the pandemic. 
But, all of these changes were already under way before the pandemic: fashion week has long been in flux and designer were experimenting with live-streaming and see-now-buy-now formats. Beauty consumers have already been primed to expect one-on-one consultations. E-commerce has been rising steadily for some years now, and and peer-to-peer giving is an already established lending format.
While not always linear, technological innovation is a directional progression. We believe that it leads to a "better" or, at least, enhanced world, even in the doomsday scenarios. In sci-fi, popular culture, and Silicon Valley, when humans meet some horrible fate, it's usually because of good tech intentions gone awry. For example, when humans stumble upon hostile aliens, this is because they were exploring space; when they perish in an apocalypse, it's because they were perfecting their weaponry; when they get addicted to social media, it's because they strived to connect the world.
With tech innovation, bad things are a negative externality of good things. In contrast, innovation by necessity - social, economic, environmental - doesn't create side effects. It itself is a side effect (in this case, of a global pandemic). The future is a non-sequitur. One day, I was having Sunday lunch with my family; the next day my dad was drafted to counter-air defense to fight NATO planes (he's still among us). 
We like the future that we can anticipate - but sometimes things that we can anticipate don't become the future. The culture industry is at the moment going direct. Under the "United We Stream" umbrella, a collaboration of 40 Berlin nightclubs livestream DJ sets every night, starting at 7pm, directly into partygoers homes (at least that's a club that everyone can get in). At the beginning of the outbreak in New York City, Metropolitan Opera started nightly live-streaming of its past performances. Broadway plays and musicals switched to streaming. And this past Saturday, on April 11th, Brooklyn music venue, nightclub and arts space Elsewhere will open in Minecraft. There are detailed instructions for how to listen to the audio stream and the hashtag, #NetherMeant, for sharing experience on Twitter; those who can't join the game, can still watch the Twitch stream.
Just like restaurants and fine food wholesalers, culture industry could have adopted any of the above scenarios before the pandemic; clubs could have streamed their music and MET their operas. But it didn't occur to anyone that this is a desirable human experience; no establishment proud of its name would dream of replacing the "real" thing with the virtual (this is perhaps why so many of us have been reluctant to embrace VR before this). Social experience is defined by setting, gestures, expressions, the vibe we give off, interaction rituals, moods, emotional signaling, and role playing, and is rooted in our physicality. We are attention-seeking creatures, and when we go out, we "perform" for others, per sociologist Erving Goffman, and this performance gives "meaning to ourselves, to others, and to our situation."
Prime food wholesalers and restaurants are likely to keep their newfound business model after this crisis. After all, selling inventory directly to consumers, in addition to the bulk restaurant orders doesn't add much in terms of cost and is an additional, albeit minor, source of revenue. That's not the point: having an opportunity to connect with new customers directly builds the wholesalers' brand awareness and equity, and influences consumer decision-making. 
Knowing where a restaurant's food comes from can become a legitimate dining choice, in the vein of "let's have Natoora's truffles tonight, see which restaurant serves them." The fragility of this behavior is also obvious: if consumers can buy truffles directly from a Michelin-star restaurant suppliers, and if they can have a Michelin-star Chef's cooking tutorial live-streamed, they may opt out of going to restaurants altogether. Unless the restaurants pivot again, this time away from serving, and towards music and entertainment, design, theater, grocery, and extreme displays food-preparing skills. 
Just like Bilibili, Weibo, Taobao or Lizhi revenue streams are increasingly less dependent on advertising (unlike their U.S. counterparts) and increasingly diversified to include virtual gifts, e-commerce, live-streaming, and subscriptions, industries across the board will have to socially, economically, and environmentally diversify to position themselves for the post-pandemic future.
It is going to be up to us to - intentionally and laboriously - weave back together the social fabric of all the public places, restaurants, gyms, clubs, coffee shops, or churches that are closed right now. And it will be up to them to innovate to bring us back.