Athleisure: The TriBeCa mom cult that went mainstream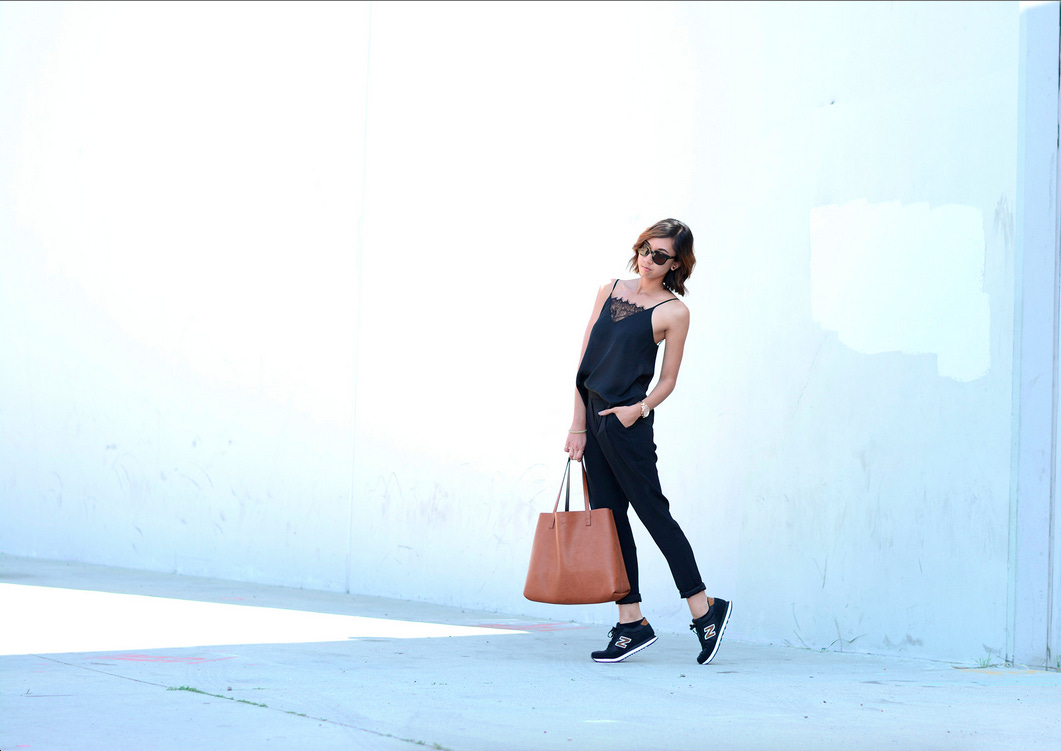 This article was originally published in Campaign US on August 12, 2015
Just like Primates of Park Avenue, TriBeCa moms represent a category unto themselves. A passer-by walking up Greenwich avenue in mid-morning on any workday can see them strolling about in their $400 leggings, technical cashmere tops and latest Y3 sneakers. Their natural habitat is Juice Press or Kaffe 1668, favorite spots post-Tracy Anderson workout or an Aire Baths massage.
The moms of TriBeCa are poster children of "athleisure," the trend that shook fashion houses awake and gave sportswear brands a reason to introduce leopard print into their color palette.
Although the affluent are the most devoted followers of the cult of athleisure, the trend has actually proven to be friendly to all socio-economic strata. Its spread was baffling to some and completely natural to others, who claim that people are way busier these days, way more active and way more driven by comfort than in the past.
Be as it may, the athleisure is best explored when placed in the context of our expanding desire to spend our time and resources on experiences that advance our lifestyle.
The U.S. activewear market reached $35.1 billion in sales in 2014, according to NPD Group. Retail analytics firm Editd reports that there was a 14% increase in the number of yoga pants available for purchase in the U.S. womenswear market in June 2015 compared to the same time last year.
Athleta — the first fitness apparel brand to showcase a collection at New York Fashion Week — doubled its store count in the past two years. Lululemon's new store openingsincreased by 76 percent since 2012. Beyoncé is designing activewear for TopShop. Rita Ora designed an Adidas Originals collection, as did Kanye, Yoshji Yamamoto and Stella McCartney before her.
Net-a-Porter opened earlier this year Net-a-Sporter, streaming via social networks the workout videos of models like Lara Stone, clad in Michi. Tory Sport and Rebecca Minkoff are opening their stores right next to Kit and Ace. Nike CEO Mark Parker proclaimed that "leggings are the new denim." Prada came out with fur high tops.
Choices are proliferating, driven by brands responding to a critical shift in consumer preferences toward experiences over possessions. Health, wellness, travel, adventure and being active seem to inspire us more than acquiring things — and not for our physical benefits only. We want bragging rights of having survived Barry's Bootcamp, a badge for having gone through a three-day green juice cleanse and stories to tell after our 75-mile hike in Yosemite.
Experiences are a domain of identity, cultural capital and social currency — and as such, they are much more valuable to us than pricey products. We take pride in our own personal quality of life made out of small joys, healthy treats and feats of endurance — all of which express our lifestyle choices.
A pair of biodegradable eucalyptus cellulose yoga pants are a perfect code of this self-expression. They are stealth signals for those in the know that we like to travel, be active, use natural supplements and lead a lifestyle of wellness (or at least strive to). As such they bode perfectly with the modern luxury infused with pared-down minimalism, simplicity, functionality, street vibe and underrated cool.
Athleisure soared when brands realized they can become providers of this subtle "being" versus "having" MO. As a growth strategy, athleisure is a way for established and new brands alike to ensure relevance with the coveted young and affluent demographics that shun traditional status symbols and old-school expressions of luxury.
"Sweatpants are a sign of defeat," Karl Lagerfeld once said. More likely, today they are the sign of a modern luxury lifestyle.