Discover more from The Sociology of Business
A global analysis of how changing values change business.
Over 26,000 subscribers
5 tactics for winning at physical retail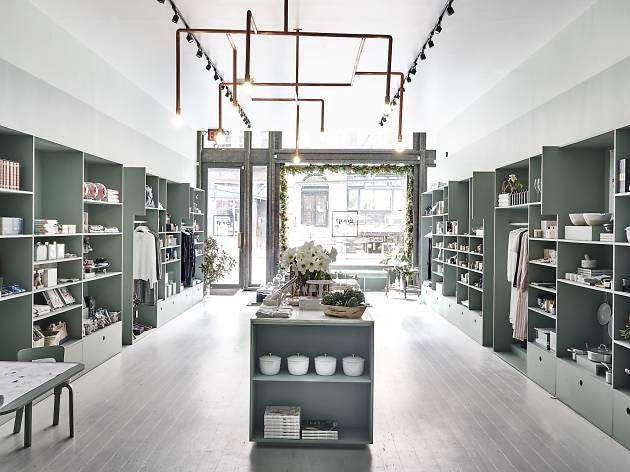 For direct-to-consumer brands, physical stores have become critical for growth.
Since 2012, online-first brands' retail spaces have grown 1000 percent in the top 300 American malls, according to real-estate data company CoStar Group.
From Casper to Glossier to Everlane, online-first brands have found that the price of digital advertising is now so high, opening physical retail is a more cost-effective way to acquire customers and build long-term loyalty. What makes these market entrants profitable is they don't think of their physical store as a sales and distribution channel.
In traditional retail, a core user activity is a product purchase. This activity maps closely to how the retail business is monetized: To increase product purchases, retailers expand their footprint by opening more stores and featuring more products.
In modern retail, a product purchase is not a core user activity. Instead, what's core to users may be participating in a community, having access to high-quality lifestyle content, benefiting from personalization, attending events, identifying with an aesthetic POV or a social message, enjoying VIP membership perks, or experiencing a superior delivery service or a celebrity connection. Most successful retailers today monetize their businesses around these activities. Their business models do not revolve around their products, and their physical stores reflect this shift.
Internet-first brands design their stores around consumers' pattern of engagement with a company. Here are some of the more popular ways retailers create, deliver and capture user value with physical stores.
Lifestyle center
For a lot of consumers, shopping is losing its clout. In its place are exercise, travel, home decor, nutrition and identification with a social cause. This is the new ammunition for personal currency. Stores like Goop trade in this new currency by displaying a full-blown lifestyle, as well as the values, beliefs and motivations that underpin it. Together, they are tangible and shoppable demonstrations of a specific social point of view.
Consumer intelligence hub
By understanding how consumers move in-store and interact with merchandise, a company can optimize its physical space — including the way it designs and displays its products and the level of service it provides — and interpret consumer behavior on a more personal level. This understanding translates to a better customer experience. Thanks to data obtained in its pop-up in NYC's Brookfield Place shopping center, Warby Parker discovered that customers deem trying on prescription glasses in public too intimate, but that they had no problem testing sunglasses.
Social clubs
For a long time, retail brands were built by editors, spokespersons and brand managers. Today, they are built by fans. Modern brands simultaneously build upon what's already out there in their fan networks, and they use these networks — be it Instagram, WhatsApp, WeChat or a local coffeeshop — to test and spread their ideas. Rapha Clubhouses, for example, are inspiring meeting places for cycling fans. They serve as stores, cafés, and hubs for races, rides and events.
Visual retail
Along with turning their stores into immersive and interactive theme park-like journeys, retailers like Winky Lux and Glossier invest in creating viral experiences with a high novelty factor. The central idea is not that visitors will go to the store to buy something; the idea is that they'll heavily Instagram it so their friends will want to visit and buy something. By emphasizing the overall social experience of discovering, buying and using the product, Glossier bakes referrals and sharing into all of its physical properties.
Retail everywhere
This strategy expands retail from stores into hotels, Airbnb apartments, co-working spaces and standalone accommodations. A Ma Maniére is an Atlanta-based men's streetwear retailer that, in addition to its three-floor store, offers a "living concept" next door. Customers can rent an apartment fully equipped with A Ma Maniére products, including clothes, furniture, kitchen appliances, decorative objects and tech.
The physical shopping cart may soon go the way of the floppy disc and become an icon of an obsolete product — but for physical stores, the fun is just beginning. In the retail landscape, where a voice interface is a touchpoint considered equal to a physical location, figuring out how to build a relationship with the consumer is more important than ever. For this, we may find the future of retail in its past — in the intimate, local, one-on-one human connections responsible for creating customer loyalty in the first place. Thanks to 21st century technology, the 19th century corner store is making its resolute comeback.
This article was originally featured in Glossy on September 20th.