Discover more from The Sociology of Business
A global analysis of how changing values change business.
Over 26,000 subscribers
10 things for 2018
Guys, I put together ten things that I will be thinking about in the new year. Like 5 minute workouts and 5:2 fasts, they are deceptively simple way to organize my thoughts. These are not trends; they are merely the enduring conversation topics that I can't shake off and that I keep puzzling about. From the rise of fashion trolls (and what it says about our culture) to BFF storytelling to the political economy of brands and the economics of the Instagram feed, these are the ideas that I will keep going back to. At least until the next year.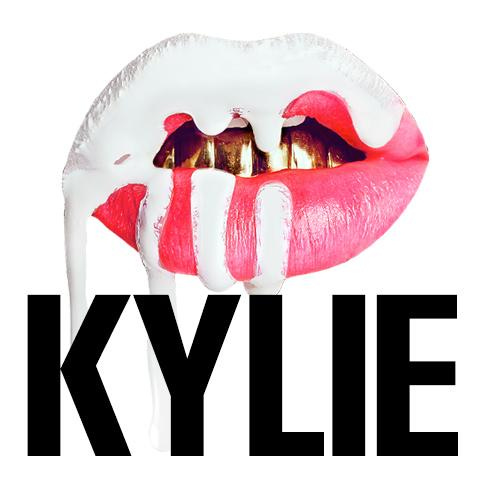 We all have a lot to learn from the beauty industry.
In the past decade, beauty newcomers reinvented their industry by being finely attuned to the needs of the modern beauty consumer. Thanks to this consumer obsession, they came up with transgender beauty products, extended color palette for all skin types, introduced all-natural skincare, and hyper-personalized products. Beauticon is now as popular as Coachella.
Instead of dictating how they should look and feel, Rihanna, Milk Cosmetics, Glossier or Kylie Cosmetics empower consumers to look and feel however they want. In the process, they actively reinvent the role of beauty in society and culture. If products are tangible expressions of our socio-cultural currents, then beauty — more than any other industry — embodies a diverse, inclusive, nimble, and empowered space.
The trick is in the modern beauty's go-to-market and communication approach. New beauty brands own their media. They piggyback on their fan communities by letting them talk about themselves. They keep a constant conversation with community members, and allow them to be intimately involved in beauty decisions. They close the gap between the fan and the expert.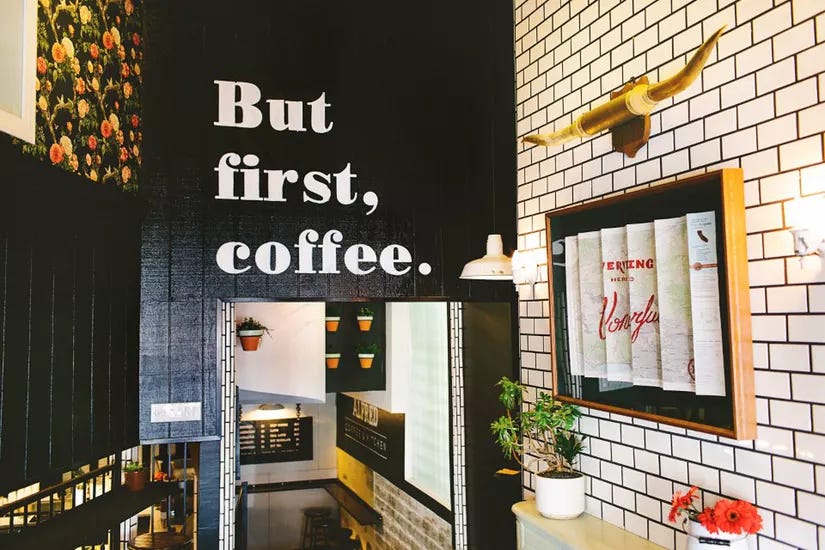 The entire world is being designed for Instagram.
From cosmetics to hotel lobbies to fashion products to food and airport lounges and physical stores and gyms, Instagram is redefining our global aesthetic sense. What we consider beautiful is very much attributed to the feed, which created a new aesthetic genre that performs well on- and off-camera. Products, settings and spaces that are highly Instagrammable, like millennial pink packaging or bright faux-fur coats, are more popular and get made more. Instagram shareability has become a legitimate design decision across industries, as most items/contexts/spaces are going to be viewed exclusively online.
Get re-excited about the subscription business.
Subscription businesses are not only offering an immediate access to an untapped audience (for example, an at-home cooking market), they are also strong brand-building tools. The keyword is not necessarily convenience — it's curation. At the time of voice interfaces, subscription-like curation can create a sustainable brand ecosystem beyond messaging. Imagine saying "Alexa, order Olivia Palermo's-curated selection from Target." Subscription business critically blends together social influence, big data and commerce. Thanks to it's data, it creates and caters to micro-genres, from food to apparel to wine to grooming and beauty. By doing this, it achieves scale via "aggregated niche" strategy, where each person remains loyal because the system consistently learns their preferences and delivers on them. Social influence adds a layer to this personalized commerce by helping consumers discover new designers, mix different brands, pick themes (travel, detox, dream closet, gifts, party season), all the while staying close to their comfort zone. For brands subscription business is a holy grail as it places their products directly in hands of consumers, who would not consider a brand otherwise. Smart brands should hire influencers as their subscription service curators versus mere distributors of brand messaging. They should partner with emerging designers and brands in other categories (travel, hospitality, automotive). They should consider subscription model for product "drops," which are increasing in popularity. Possibilities are vast. Also: why does Stitch Fix not expand in the plus-size apparel market territory? It looks like it's theirs for the taking (that is, if Amazon doesn't move in first).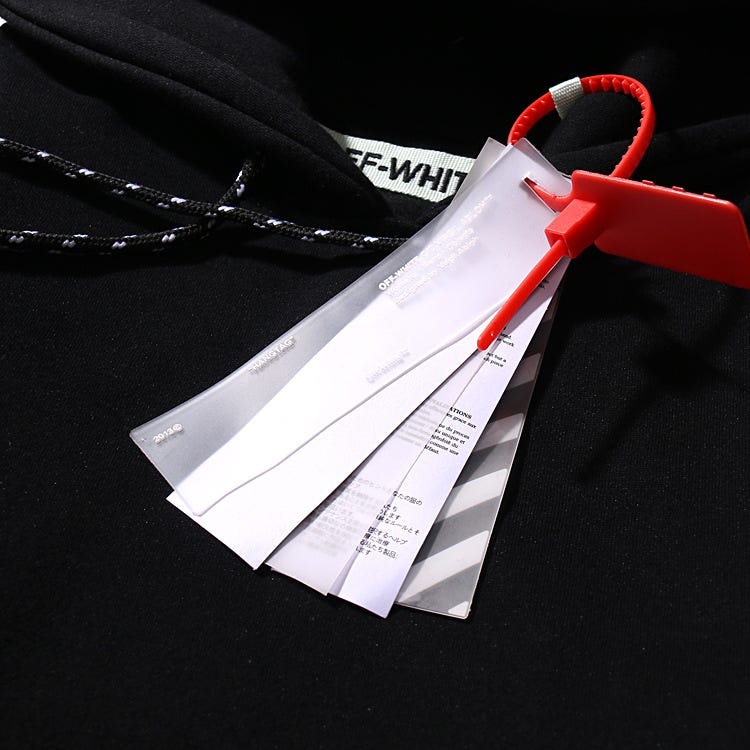 The rise of fashion trolls.
For Off-White fans, the red zip-tie tags presented a conundrum. In the Internet culture of references and hidden meanings, they thought that tags were yet another message to be decoded. To put issue at rest, Off-White released a "HOW-TO" video instructing fans to "CUT THE TIE" and "LEAVE IT ALONE." The quotation marks are not random, they are the pillar of the Off-White brand identity.
And herein lies the birth of fashion trolls. Off-White, Vetements, Balenciaga and Yeezy, among others, are all in the race of who is going to turn an everyday object into a luxury commodity. Trendy clothes become jokes in the tangible form — the joke being on consumers, who find themselves spending $95 on sports socks in the name of being plugged-in. Trend-chasers are basically walking around wearing a joke at their own literal and figurative expense. Might as well.
Fashion is an important engine for visual culture. It's a documentary snapshot of our culture and society, and reveals the organizing principle of our narratives and ideas at any given moment. The same idea lives as a pair of socks as it does as a tweet or a meme. The stickiest looks in fashion today are cynically removed from reality all the while relishing it in. They are alienation cloaked in provocation. We're being trolled.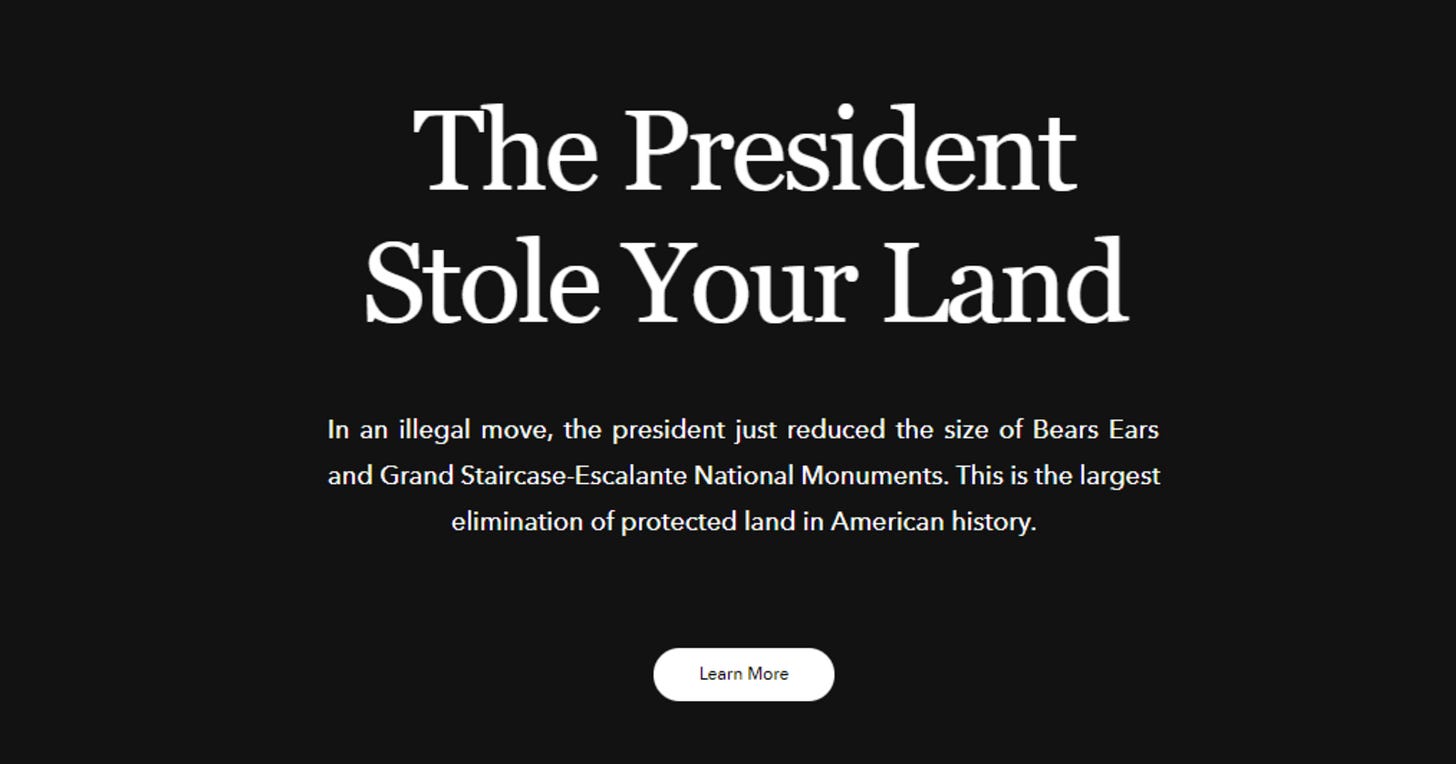 Political economy of brands.
One thing we learned last year is that expressing outrage on social media and #thoughtsandprayers don't win in the age of covfefe. Beyond experimenting with new technologies, including everything from VR and chatbots to drones, many brands decided to take an unprecedented political stance, in response to proposed policies and statements made by the President. While some brands sought out ways to walk a delicate line of galvanizing readers without alienating Trump supporters, others opted for bold proclamations decrying the administration. With politically awake consumers and overstimulated media, there is a renewed activism that calls on corporations to take moral positions. In an era of political polarization and in a society divided by #MeToo, #Resist and #NotMyPresident identities, brands need to figure how to maintain and project their brand identity and whether their role is to connect, to represent, to reconcile, to activate — or something else.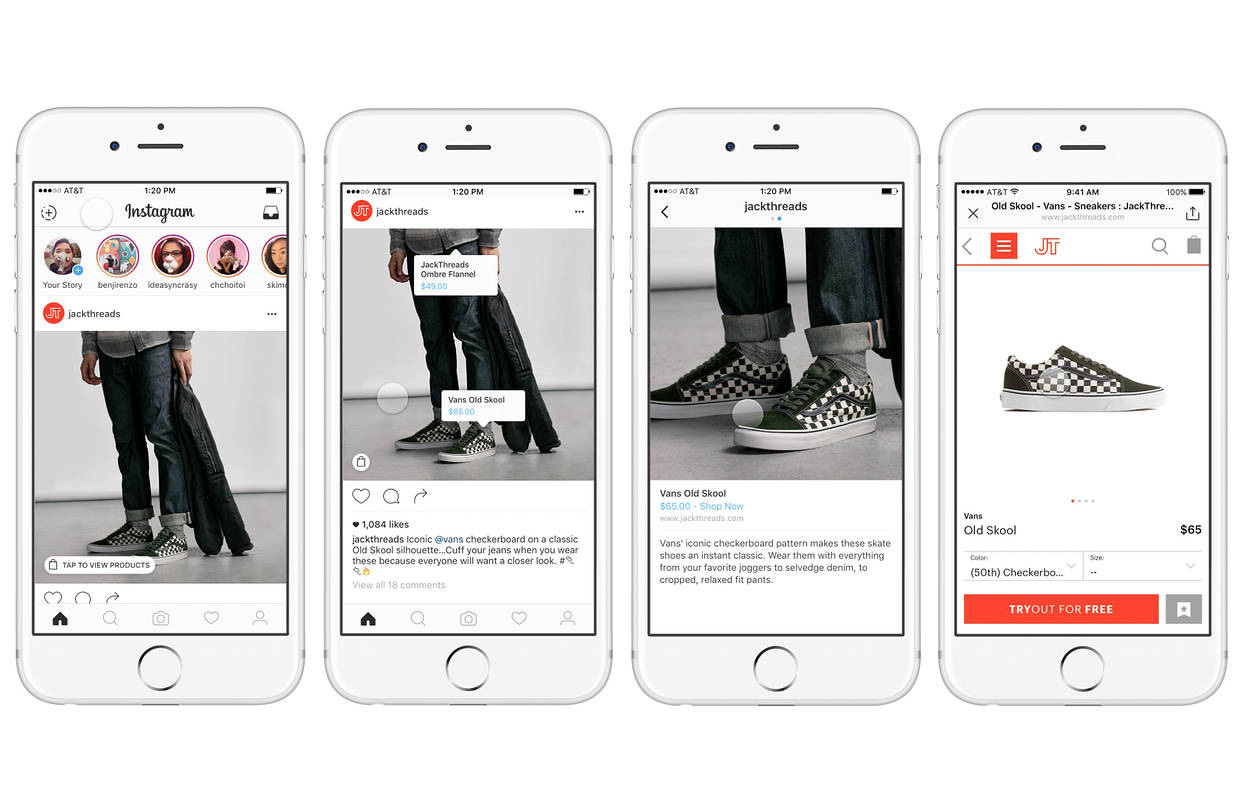 Economics of the feed.
Instagram keeps introducing ever more successful ways to introduce commerce into the stream of content. Tactics are numerous and range from random product drops to shoppable videos to in-app product pages to carousels. As the battle for the feed intensifies, the winners will be those that successfully combine the visual aesthetics with the tone of voice and language and a non-intrusive call to action. More than product displays, it is important to convey brand aesthetics, it's community and its point of view. Finding one's hard-core fan group is and addressing cultural micro-niches (think Netflix's strategy) is key in the context of changing Instagram algorithms. There isn't one perfect and controlled brand image, as print would have liked us to believe. Success on Instagram is in the constant stream of the real-life, unstaged and unphotoshopped imagery.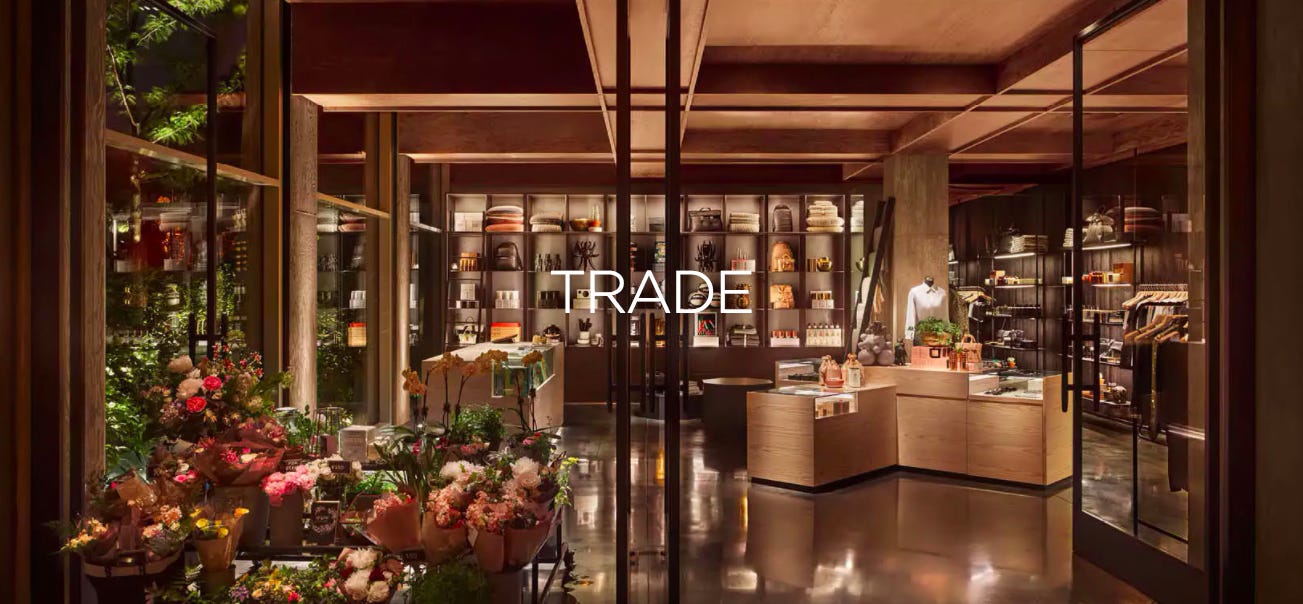 Hotels are the next retail spaces.
Malls may be closing at an alarming speed, but unique and memorable shopping spaces are thriving. Next generation of consumers spend a massive chunk of their income on experiences and travel, and shopping has grown to be as much of a top-choice activity during vacations as dining and exploring. In response, hotels are doubling down on "experiential retail." The idea is to create experiences by association: The Ace Hotel's Opening Ceremony store and NoMad's Maison Kitsuné aim to attract the same young, hip clientele. Ian Schrager's Public Hotel features "a new retail concept" store with unlikely combination of one of a kind products, hard to find elsewhere — effectively turning it into a stand-alone destination. Vogue Japan's Editor, Anna Dello Russo, has been named by the Rosewood Hotels & Resorts as their Curator. On the other end of the spectrum, Parachute, Shinola, Muji and West Elm are opening their own branded hotels. Away luggage has created their own pop-up hotel during Paris fashion week, transporting their signature aesthetic and brand ambition in the adjacent market. Hospitality and fashion are more intertwined than ever before, but retailers (and hotels) have yet to capitalize on it.
Keep exploring what physical retail is good for.
The physical shopping cart may soon go the way of the floppy disc and become an icon of an obsolete product. But for the physical stores, the fun is just beginning. In the world designed for Instagram, retailers have a massive opportunity draw foot traffic by turning their stores in the Instagrammable destinations. There are other brand building-based ideas, too (and no, they don't necessarily revolve around renaming your stores into "town squares."). There is a role for stores that nurture thematic, oft-changing spaces not unlike art galleries. Or, for stores that become settings for partial reinforcement, with limited-edition, unexpected product drops. Add to these physical locations that dub as community hubs or brand showcasing spaces. This conversation has been going on for a while, and it is absolutely clear that store has transcended its role as a distribution channel and lodged itself firmly in the domain of brand-building.

It's time to modernize brand-building.
The modern brand building rests on three pillars: creating customer intimacy, creating a dynamic role in culture and asserting a clear POV and identity. It is designed for networks and communities, where people talk much less about brands and much more about themselves."It's not about makeup, but about the people who wear it and what they do in their lives" — says Mazdack Rassi, founder of Milk Makeup. The same group that might tune out a 30-second television ad will consume hours of videos and Instagram posts.
Modern brands understand this dynamic, and rather than spending big dollars on traditional advertising, they focus on earned media and building relationships through content, communities, collaborations and offline activities. Through these actions, modern brands create gatherings of people who share a common identity, interest or aesthetics. Their brand narratives are communal: inclusive and intimate, and predicated on the notion that a brand is your friend, thinks you are special and is designing products especially for you.
This BFF storytelling is successful because it piggybacks on the identity of its audience. Thanks to the extreme customer intimacy, modern brand narratives convincingly embody their customers' taste, aesthetic and cultural sensibility. Together with their audience, modern brands form a cultural club that makes their products almost irrelevant. In the process, they build businesses that people love to talk about and are proud to be associated with.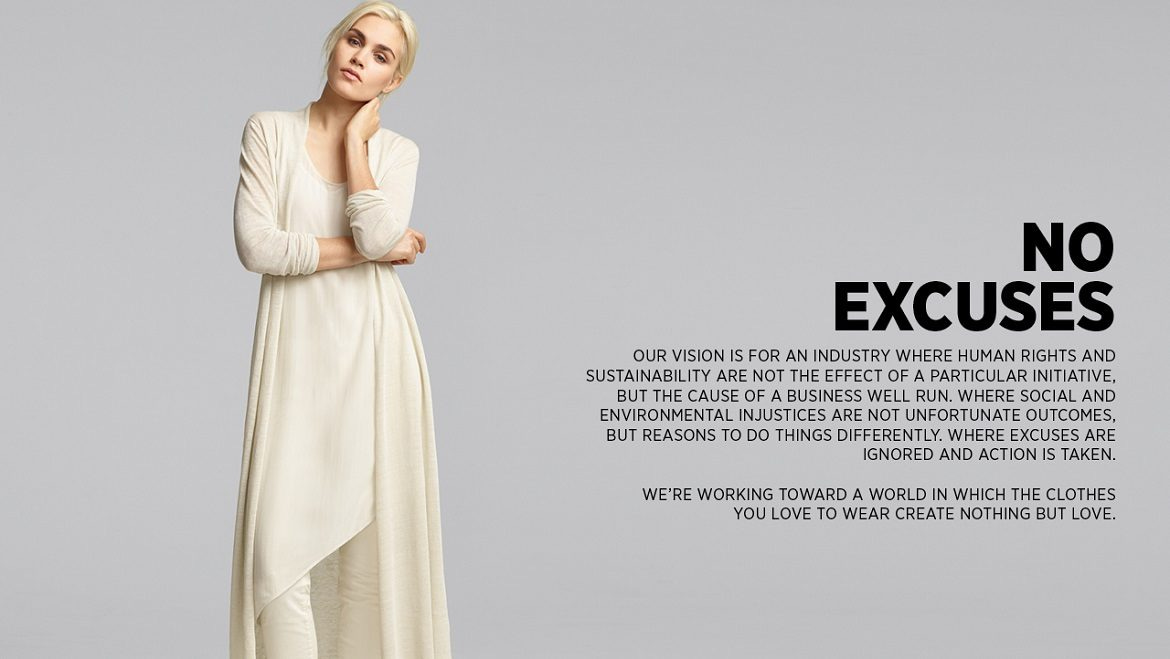 The ongoing sustainability conversation.
On Instagram, there are more than 150 million posts hashtagged #ootd, compared to around 180,000 with #whomademyclothes, a campaign promoting transparency in brands' supply chains. Material science and sustainability force us to be creative in how we innovate and communicate in a way that transforms behavior of consumers and companies in creating a more responsible future. If the past couple of years are any indication, sustainability conversation will succeed if it moves from the domain of marketing and PR into the entire value chain. Brand-building doesn't start with communication. It starts with material sourcing, production and distribution practices.